Carla Facciolo's
Handmade Soaps
Handmade soap is only as good as the ingredients used to produce it. My Soaps are made "especially" for me, and I am pleased to offer you a high quality, luxury handmade soap at an affordable cost.Each and every bar is made with the finer oils with the intention of producing a very high quality, luxury, handmade soap.Ever wonder what the difference is between handmade soap and commercially made soap? There are quite a few! The kind of oils used to make soap is the first big difference.My handmade soaps are not made with "lard" aka: tallow, which is commonly used in other handmade and commercially made soaps. Olive oil is our main ingredient, along with Shea butter, Babassu , Avocado and Jojoba .... We use Natural Food Grade Oils, including ARGAN OIL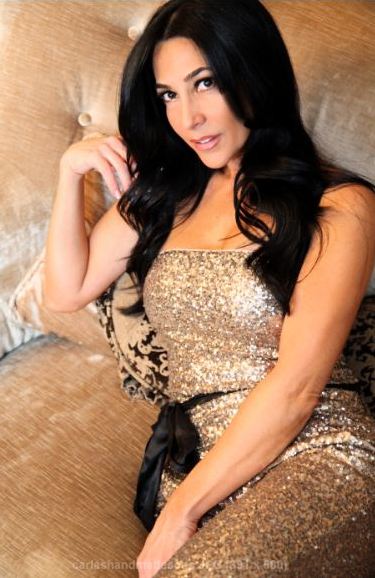 All skin loving oils !
Another big difference is the glycerin content. Glycerin is a rich emollient known for its ability to moisturize the skin. Glycerin is extracted in most commercial made soaps as a valuable by-product to then be used in expensive hand & body lotions. All the Glycerin produced in our soap, is retained in our soap, creating a fabulous bar of Handmade soap!
Over a year has been spent perfecting this formula and now I am able to share this with you.Utilizing natural oils such as Olive oil,Shea Butter, Babassu, Avocado and Jojoba oil. Olive oil makes one of the gentlest, mildest, handmade soaps and this wonderful oil is used in abundance!
FREE SHIPPING ON ORDERS OVER 100.00
Every 3 bars purchased get one Free!
Bubble Gum Jo

Price: $5.95

This soap

really does make me want to wash my hands, and I take forever in the shower now!

Add To Cart

Black Cherry Bomb

Price: $5.95

Once again calling all Cherry Lovers! This fragrance is a bit Stronger then a regular Black Cherry Fragrance. So we just had to call it Black Cherry Bomb!

One bar of our Black Cherry Bomb. Approx. weight 4.5-5.5oz each

Add To Cart